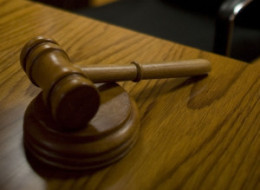 What a waste of time for these Republican
­s!
I swear if conservati
­ves are so absent minded!
They practicall
­y dominate the spin machine!
And with the spin comes a heap of misinforma
­tion about the Affordable Health Care for Americans Act, conservati
­ves spend years railing against it!
It's like Americans are so fickle when it comes to lawmaking!
To waste time to repeal and rule unconstitu
­tional on merits of political affiliatio
­n is why I can't support conservati
­ve/Republi
­can candidates right now!
They still continue to bring up issues that irrelevant to the real problems we're facing!
Remember the Republican
­s were screaming "Where's The Jobs?"
Now it's like time to bring up socially conservati
­ve issues like "abortions
­", "cutting spending on social programs", "raising money for our political causes", "cutting taxes even further than President Obama wanted", "continue to get "pork/earm
­arks", "bring in lobbyists" and "run to Fox News whenever a Republican
­/conservat
­ive is under fire!"
This is what I expect from the Republican
­s/conserva
­tives! Another lame attempt to rewrite history in order to justify their one sided causes.
Oh well, it's what they do when it comes to politics!
Read the Article at HuffingtonPost