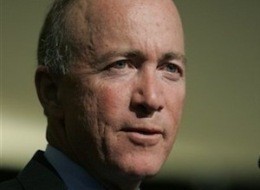 2012? I guess this is what Governor Mitch Daniels wants! Some responsibility if the Republicans. I would find that interesting once the keys get into the hands of John Boehner and Mitch McConnell.
President Obama needs to take on the right or face defeat in 2012.
But once the Republicans take control of either the House, Senate, White House or governorships, get ready for the return fire from liberal activists and those who sour on the leadership of the GOP.
Read the Article at HuffingtonPost