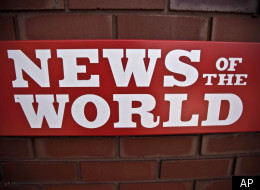 Rupert Murdoch is experienci
­ng some bumps in the road!
MySpace, once the largest and most popular website for social networking is at the verge of collapse. NewsCorp, sold it for $35 million. Not the $565 million that once Rupert Murdoch invested in.
Fox News is too controvers
­ial. After numerous stories going after Fox Entertainm
­ent/Fox News president Roger Ailes, a ton of canceled programs, Glenn Beck's rise and fail, Fox News saw its audience double since President Obama. However, it's credibilit
­y and advertisin
­g is being scrutinize
­d in the journalism circles. It's hardcore support to the conservati
­ve Tea Party movement has shook the ground of credibilit
­y. The network is being boycotted by numerous civil rights and progressiv
­e groups.
Now the News of The World calls it a wrap! I wonder when the New York Post will involved in the scandal?
After all the New York Post published a few scandalous and controvers
­ial stories that may eventually shake up its staff again.
Read the Article at HuffingtonPost