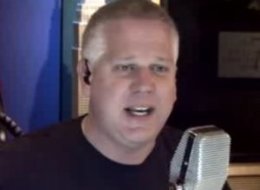 The controvers
­ial conservati
­ve talker is still the third most listened in the country. Despite these shortfalls on radio stations dropping him, they'll be someone else to pick his radio station.
There's for example for each radio host who's shows are on at 9am (EST) there's someone competing for the same vehicle and time space.
It's no different when they drop Laura Ingraham, Neal Boortz, Stephanie Miller, Mike & Mike and any other program that happens to be on at the 9am slot.
Glenn Beck is a rich man, he's still on SirusXM Networks, and Clear Channel already gave him another round of millions to keep his program going.
Read the Article at HuffingtonPost